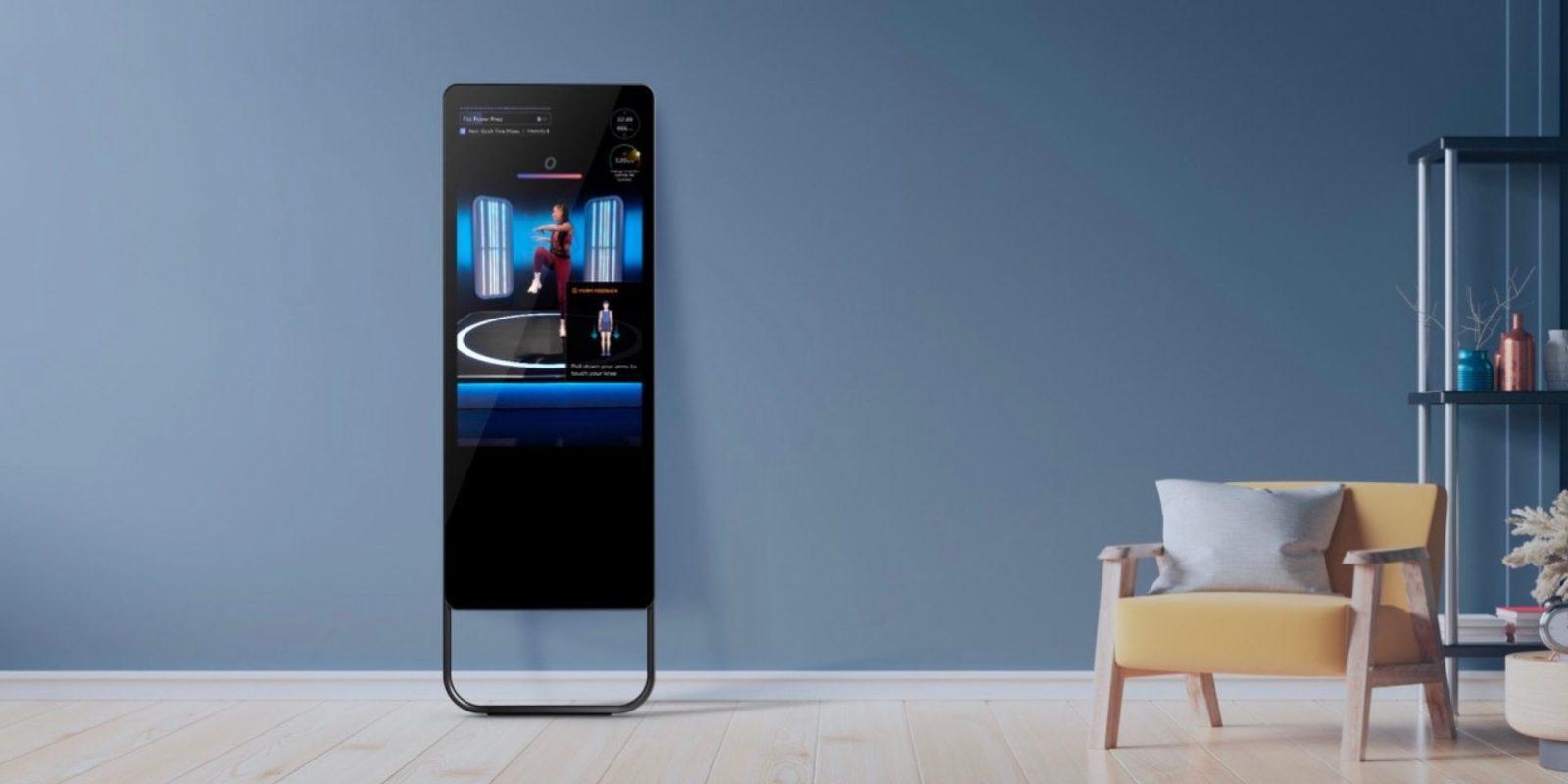 Today, FITURE has unveiled the release of their new motion tracking fitness mirror to the U.S. FITURE features their Motion Engine™ tech tracks your movements and offers real-time feedback through form correction as well as pacing, timing, and movement feedback.
The FITURE Fitness Mirror is 43" long and just 1.3" thick, designed to blend into the home as a mirror when turned off. It comes in five color options and features stereo speakers on both sides to create more immerse surround sound.
FITURE uses smart motion sensors to track movement and provide real-time feedback on form, pace, and speed to make workouts more accurate, effective, and personalized. Additionally, their Motion Engine™ tech also tracks your reps, pace, sets and time.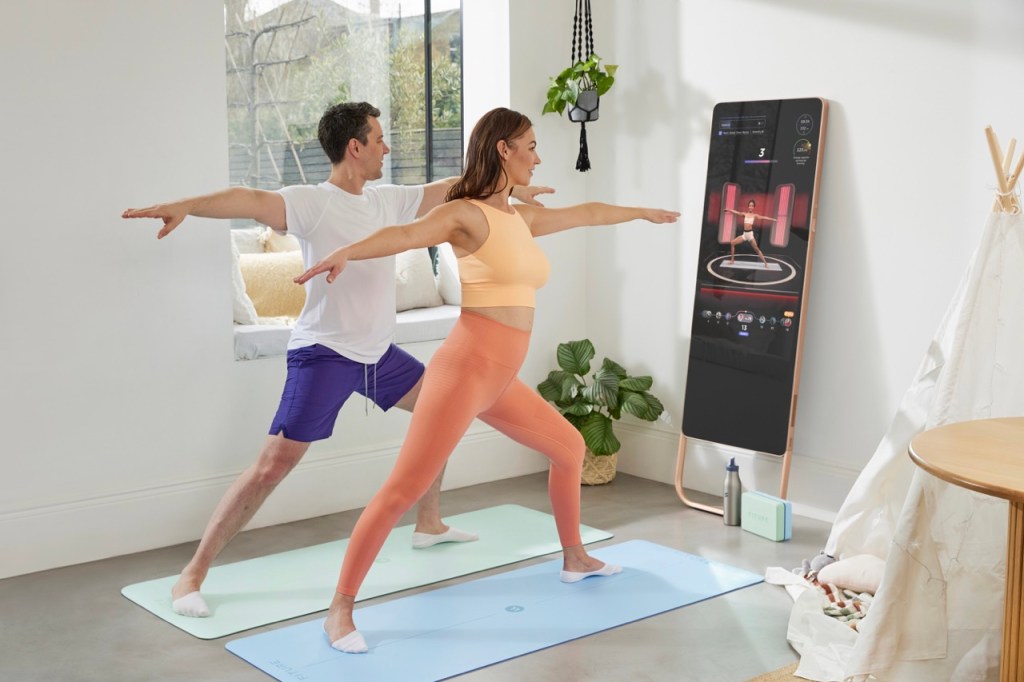 The AI fitness movement library includes more than 1,000 different fitness movements spanning HIIT, Strength, Boxing, Cardio Dance, and more. FITURE says the movement library has been calibrated with more than 130,000,000 movements to provide the most accurate feedback in the industry. 
The Fitness Mirror can be controlled by both gesture, voice, and an accompanying app. Simple hand gestures like raising your hand to start a class or high-fiving your instructor were designed to create a more interactive, frictionless workout.
In addition to browsing and selecting workouts, The FITURE app (available on iOS and Android), allows users to schedule future workouts, sign up for notifications, view workout summaries, and even create their own customized sessions.
The bluetooth functionality also connects to most heart rate monitors including the Apple Watch, as well as the one FITURE provides in their introductory Fit Kit.
Maggie Lu, CEO of FITURE said:
As consumers are gradually going back to their lives before COVID, they are looking for a solution that can seamlessly integrate into their daily lifestyle and leverage the latest technology to reach their fitness goals.

We created FITURE to fill that gap in the market. It is not only sleek and beautifully designed to fit in any home, but it's also smart and interactive and can be a part of any fitness routine and lifestyle. We truly believe FITURE will empower millions of families to stay fit both physically and mentally.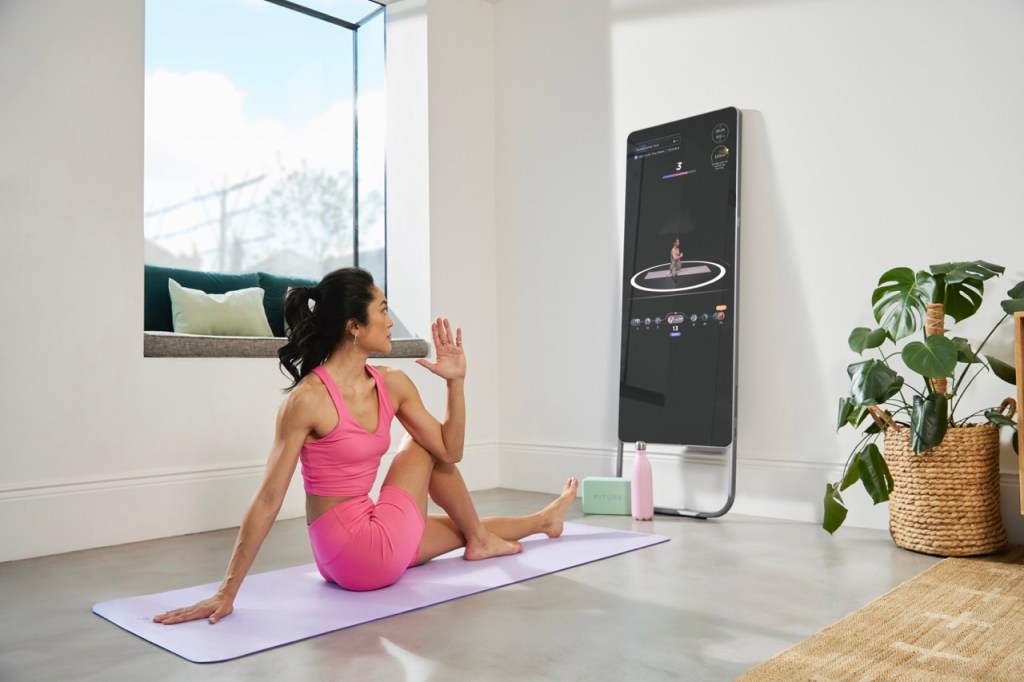 Pricing, membership, and availability
While many brands require a 12-month subscription commitment, FITURE offers a month-to-month memberships that allows for more flexibility and accessibility. The membership includes personalized profiles for up to seven household members to access its exclusive content. 
FITURE is available now at www.fiture.com for $1495 and a $39 per month membership. The FITURE fitness mirror is offered in five colors; namely Ocean, Stardust, Night, Sunshine, and Oasis. Through Affirm, FITURE is offered at 0% financing which brings the monthly cost as low as $42.
For a limited time at launch, first-time purchasers will receive free in-home delivery and installation (worth $250) and a limited edition Fit Kit (worth $150) including resistance bands, a heart rate monitor, water bottle, and face mask. 
For more information on FITURE, visit www.fiture.com or follow https://www.instagram.com/fiture_fitness.
Related articles:
FTC: We use income earning auto affiliate links. More.