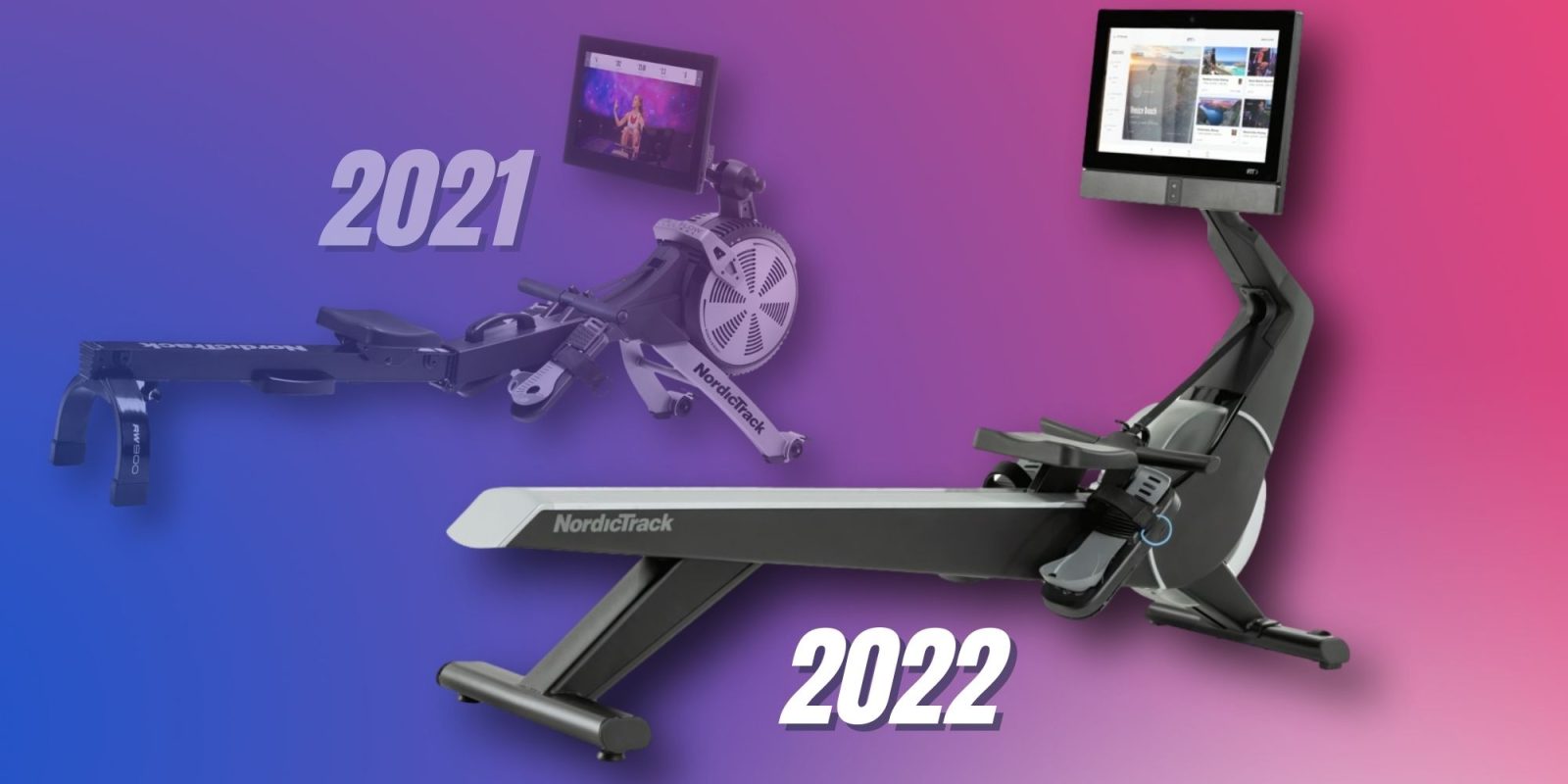 In this NordicTrack RW900 Rower review, we will cover everything you should know before you decide to buy. NordicTrack has made a ton of changes in this completely redesigned 2022 model. Read (or watch) below to get the full scoop.
NordicTrack RW900 video review
Subscribe to Connect The Watts for more connected fitness news, updates, tips, and guides
A quick overview of the NordicTrack RW900
The NordicTrack RW900 is an auto-adjusting rower that connects to iFIT classes on the included 22″ HD touchscreen. With a completely new design, this is a rower that has been built to be displayed in the home.
Included is a touchscreen capable of rotating 180 degrees, 26 digital resistance levels, and an ultra-quiet magnetic flywheel.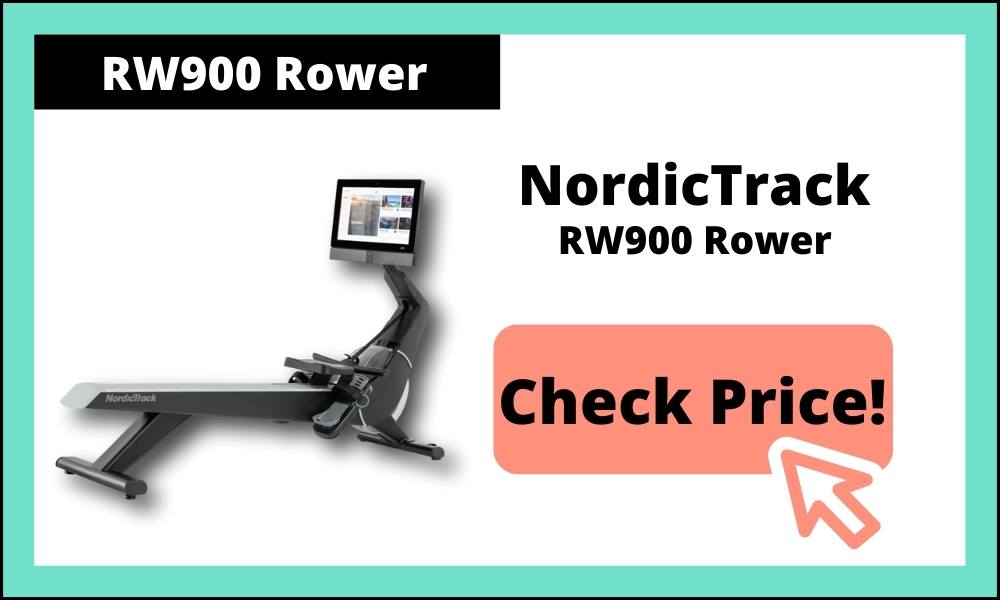 NordicTrack RW900 Rower specs
Weight
163 lbs
Max User Weight
250 lbs
Dimensions
82″ L x 22″ W x 54″ H
Resistance Type
Magnetic Flywheel
Touchscreen
22″ Pivoting HD touchscreen
Auto Adjust
Yes
Speakers
Premium 30 W audio speakers
Warranty
10-year frame warranty
2-year parts warranty
1-year labor warranty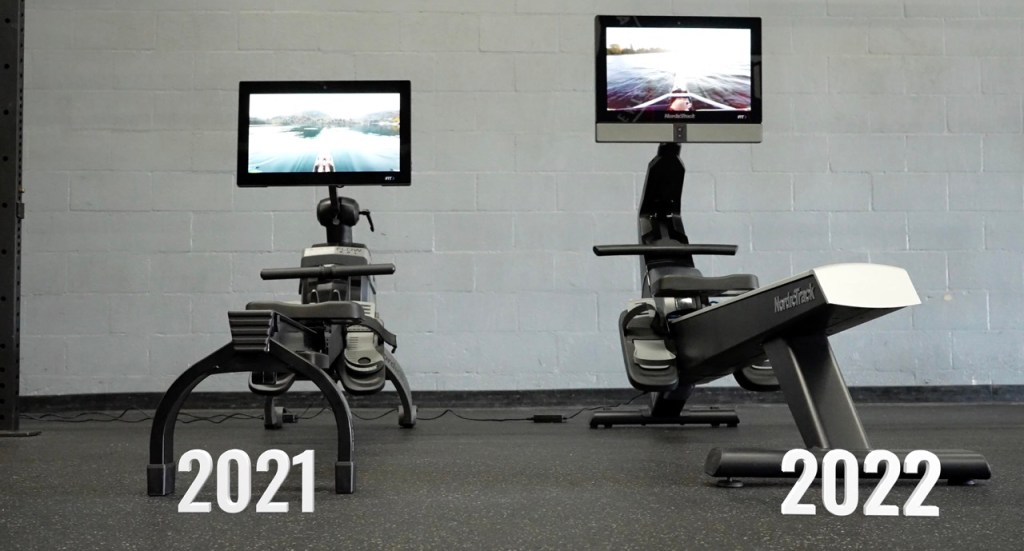 Using the NordicTrack RW900
Design
Visually, the new NordicTrack RW900 looks incredible. With the oversized steel seat rail and 22″ HD touchscreen, this is a rower meant to be displayed in the home.
Also appreciated with the 2022 model, is that is now has an on/off switch on the front. Previously, the rower had to be unplugged in order to to turn it off.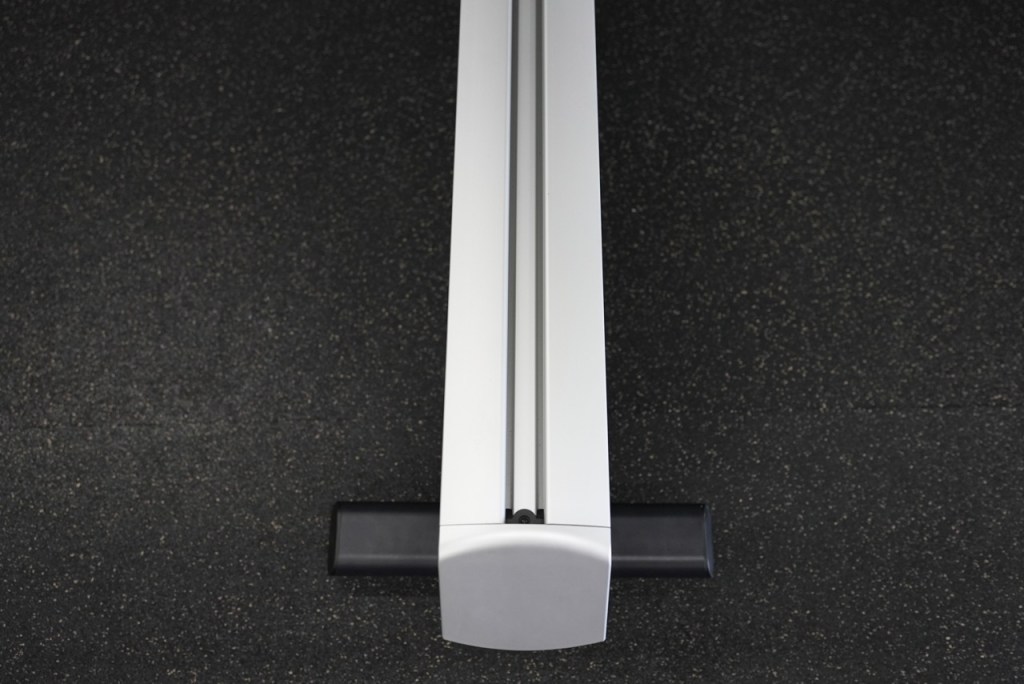 While the new design looks much better than the previous model, the RW900 Rower has lost the ability to be folded in half. While the rower can be placed upright to save space when not in use, it is not balanced safety to do so.
If you want to store the new rower upright, you will need to build either a bungie or latch system to hold the rower in place. Without that, the rower is very easy to knock over and could easily fall and hurt someone.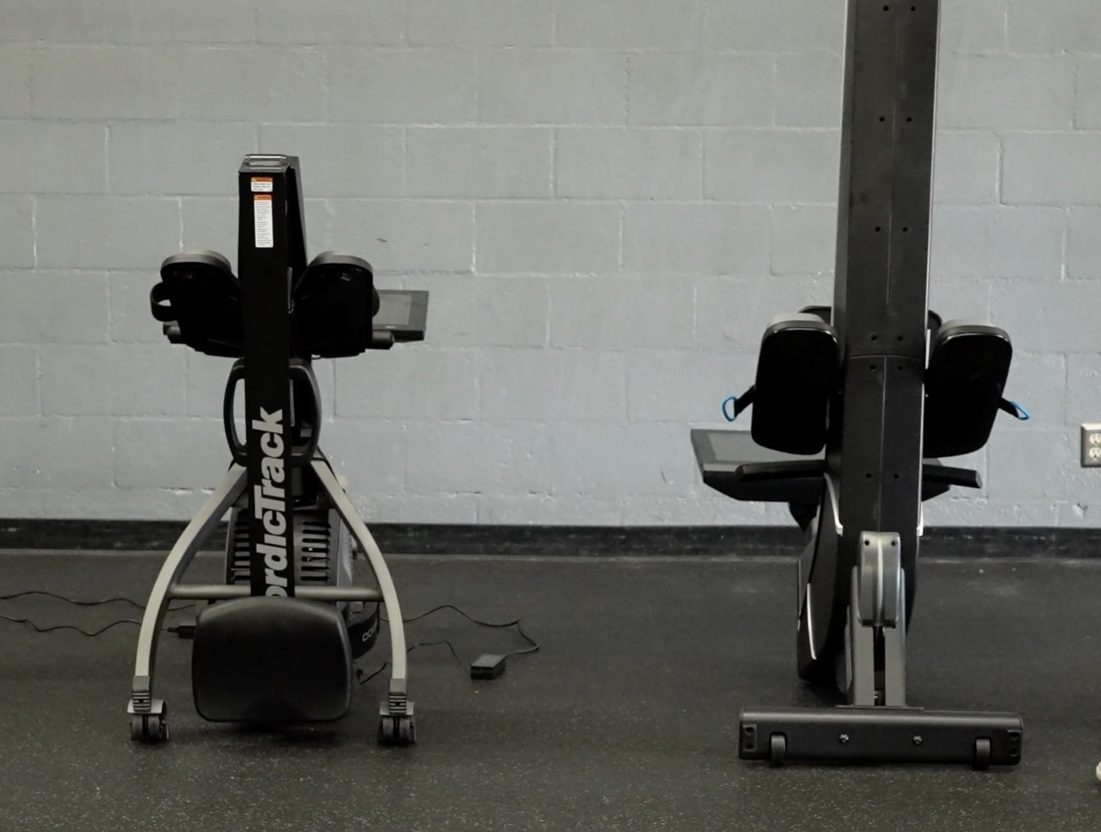 Seat
The seat is the one thing not changed on the RW900 and is still very comfortable and well made. However, the positioning of the seat has changed drastically.
Previously, the seat was placed around the same height as the the footpads. Now, the seat has been raised to be above them. While some may prefer one over the other, I think the new design is better for beginners. With a higher seat, that makes it easier to stay in a good position for those with more limited hip and hamstring mobility.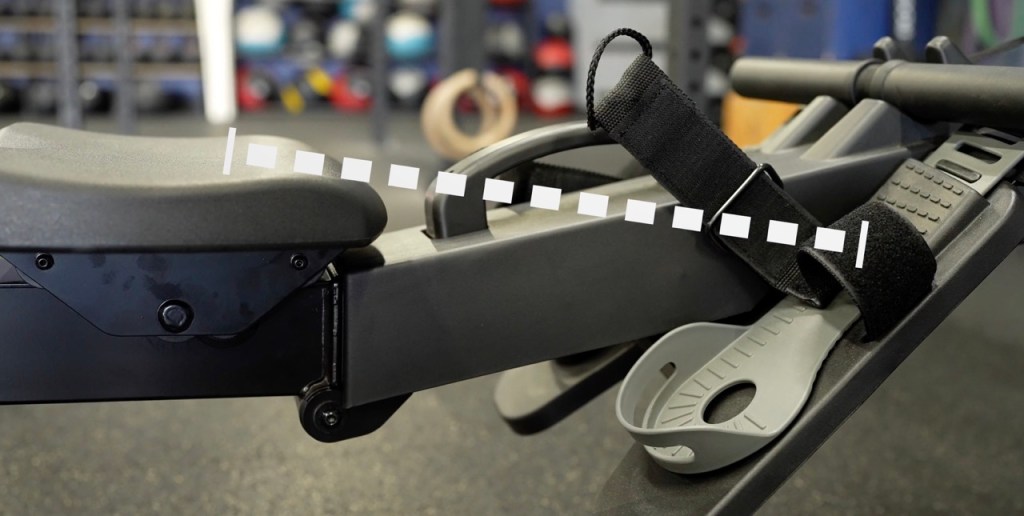 Footpad
Another big change is the distance between the two footpads. With the new oversized steel seat rail, the distance between your feet is wider than ever.
The previous model was already on the wider spectrum for rowers. The new RW900 Rower's additional width seems excessive. Keeping a good knee position feels harder less natural here.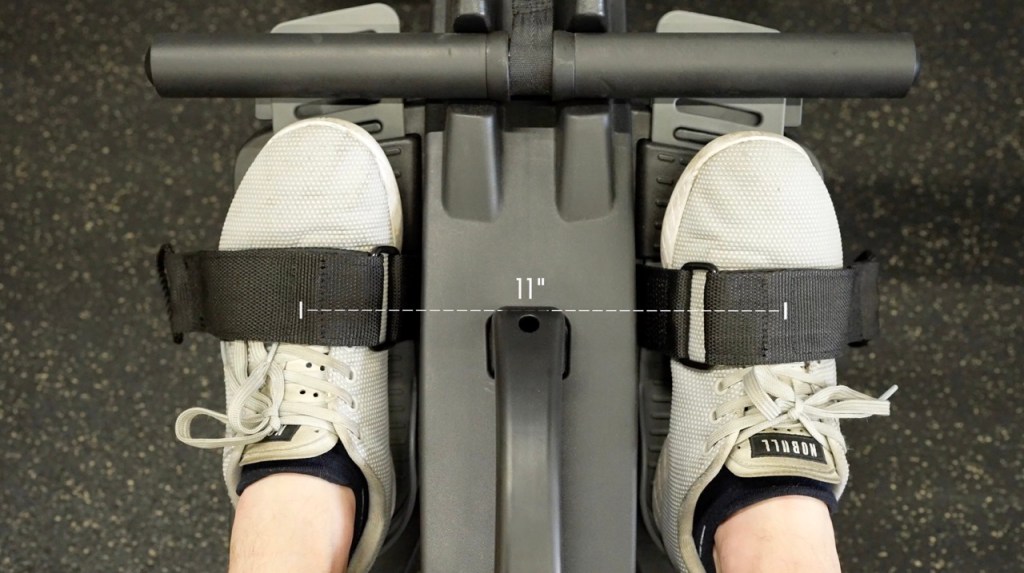 The footpad itself is still fairly nice in most aspects. The adjustable nylon foot straps are the best I have used and do a great job keeping your feet locked in.
That said, there seems to an issue with the back half of the footpad. Either due to its angle or flexibility, it does not lift up enough as you move forward towards the 'catch' position; this causes your foot and sock to move up without your shoe being able to follow. I have never encountered this issue on any other rower, including NordicTrack's previous model.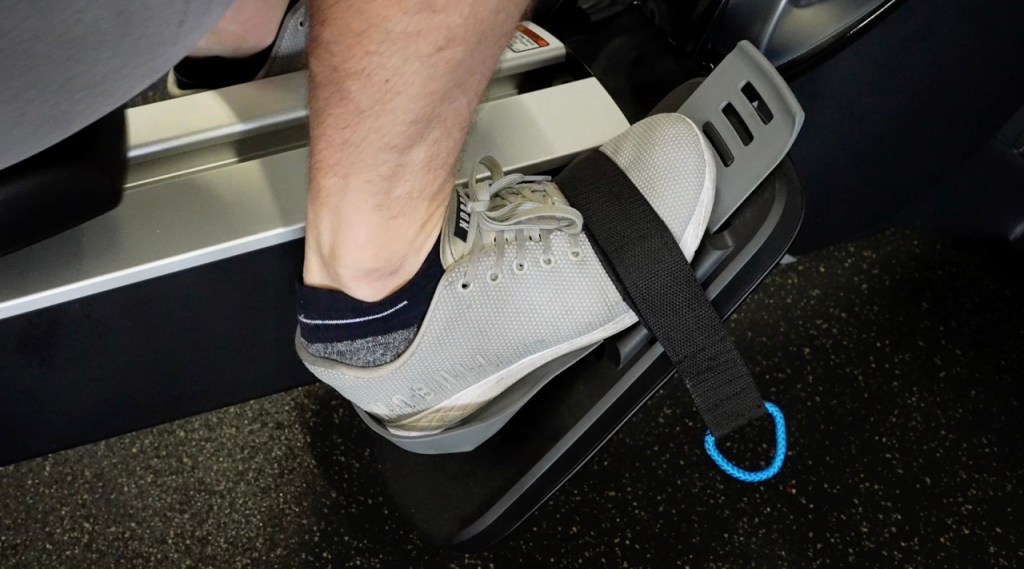 Handle
The handle for the new NordicTrack RW900 Rower has been changed as well. The new handle is much longer and looks sleeker than previously. Unfortunately, it does not feel as comfortable to use.
Last year's RW900 handle had a thin rubber coating which helped with grip and felt better to use. The new handle isn't bad and is comparable to some other good rowers, but it is a step back from the excellent handle used previously.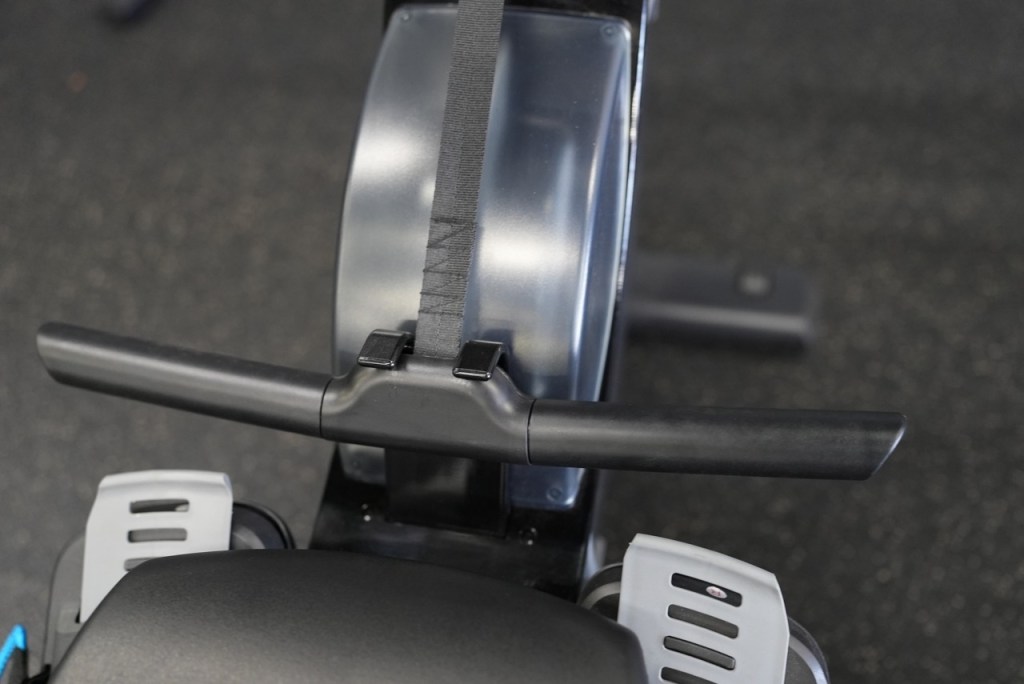 Magnetic flywheel resistance
The most important change by far is with the new NordicTrack RW900 Rower change from an air fan to a spin wheel. While this change has made the rower much quieter, it completely changes how the rower feels, and in the worst way.
With a rower, you should not have to change resistance (normally referred to as drag) very often, if at all. This is because with air, water, or even other magnetic rowers, the resistance is naturally increased the harder you pull.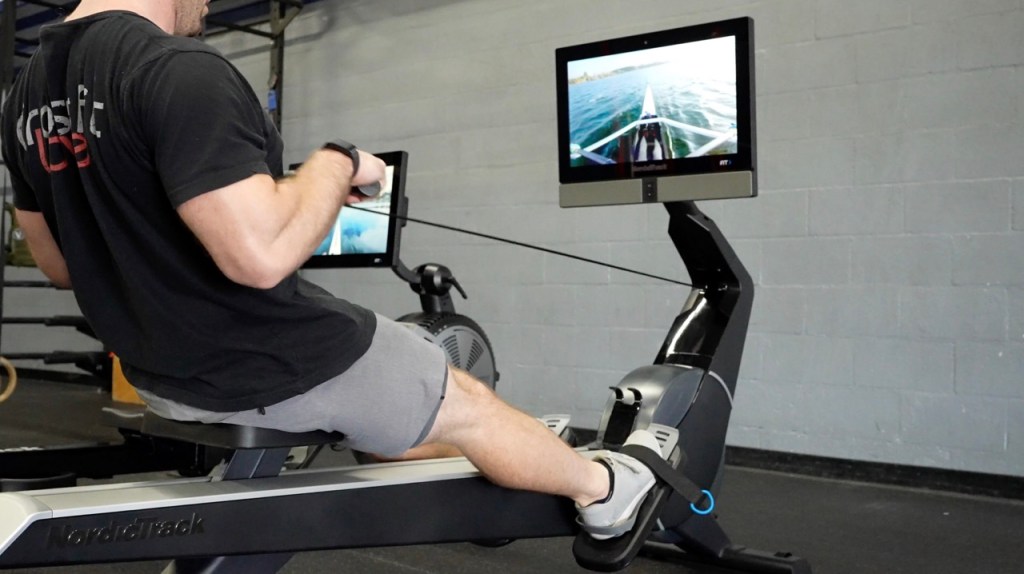 That is not the case with the flywheel. In order to feel more resistance as you pull, you will need to adjust the magnetic resistance via controls on the screen. Not only is this not feel great, but even with the highest resistance, the rower feels weak. In fact, the highest resistance here doesn't feel any stronger than the lowest resistance of the previous RW900 Rower.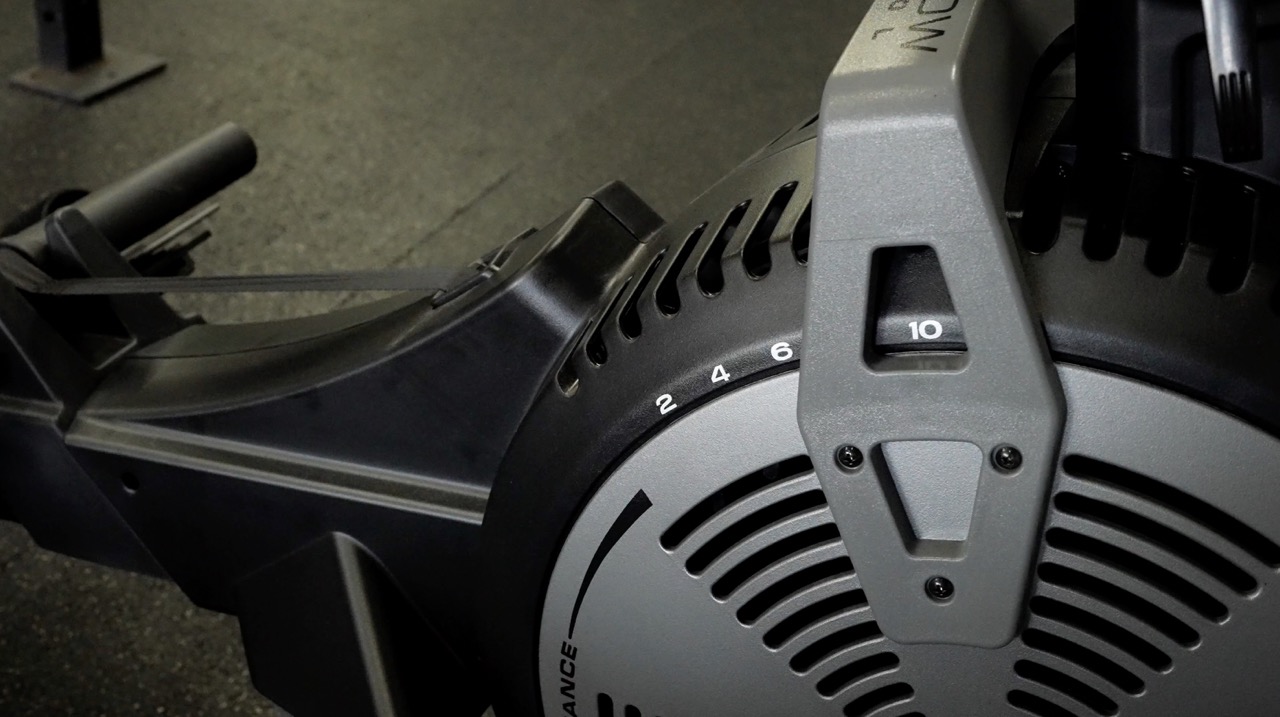 Touchscreen and speakers
The included 22″ HD touchscreen looks great and is able to rotate 180 degrees in either direction. This is really nice for taking classes off of the rower, like iFIT's strength or yoga series.
The speakers have also been improved here. Previously they were in the back of the tablet, whereas here they have been moved to be front-facing. They sound decent and are able to go fairly loud. You can also change the mix between instructor and music, which is always a plus.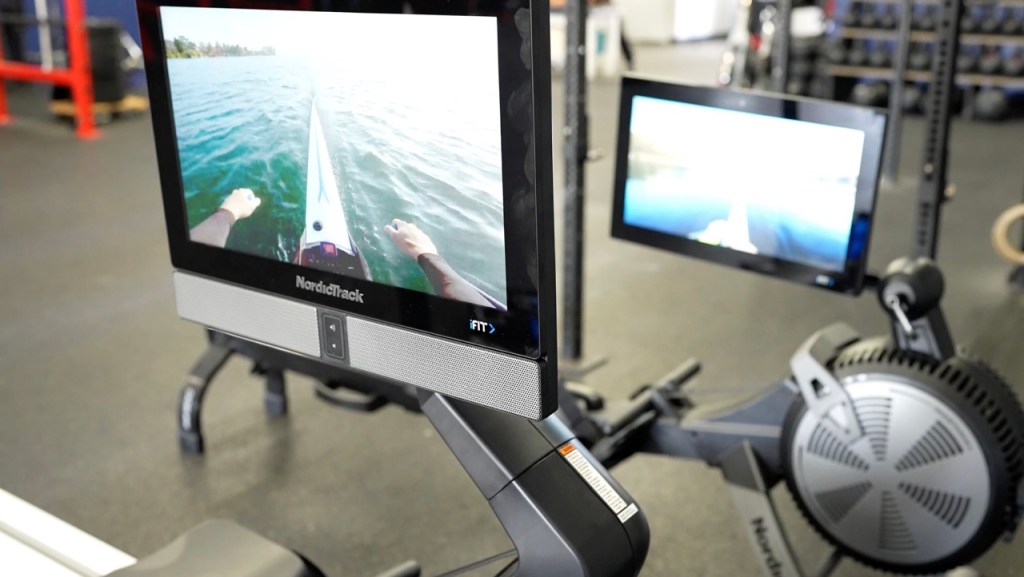 That said, the touchscreen is no longer able to be adjusted up and down like it previously was. This is a big problem because it is currently placed way too high for the vast majority of users.
In order to keep your eye on the screen as you move forward, you are forced to move your head back out of a neutral position. In the strength and conditioning world, we call this "chicken-necking," and it is neither good for your rowing output or the health of your cervical spine.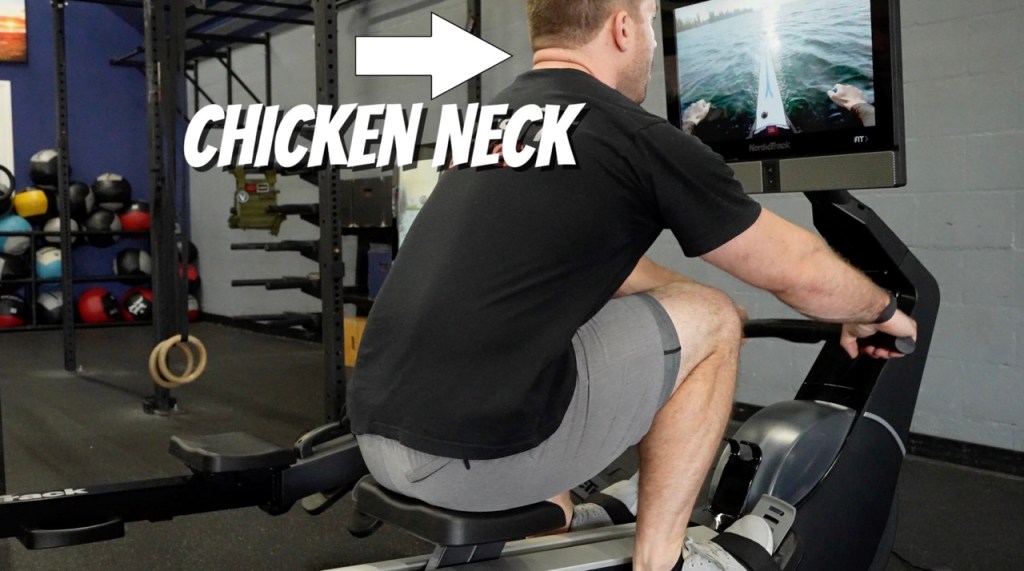 iFIT workouts
A Nordictrack RW900 Rower review wouldn't be complete without a look into the fitness program it uses: iFIT. iFIT has a large library of high quality content for its membership, which costs $15/month for an individual plan or $39/month for a family plan (up to five accounts).
While iFIT has decent amount of both instructor-led scenic and studio classes here, there is far less than what is available for the bike and treadmill. New classes and programs for the rower are not released on any sort of regular schedule. There are also no live classes available for the rower at this time.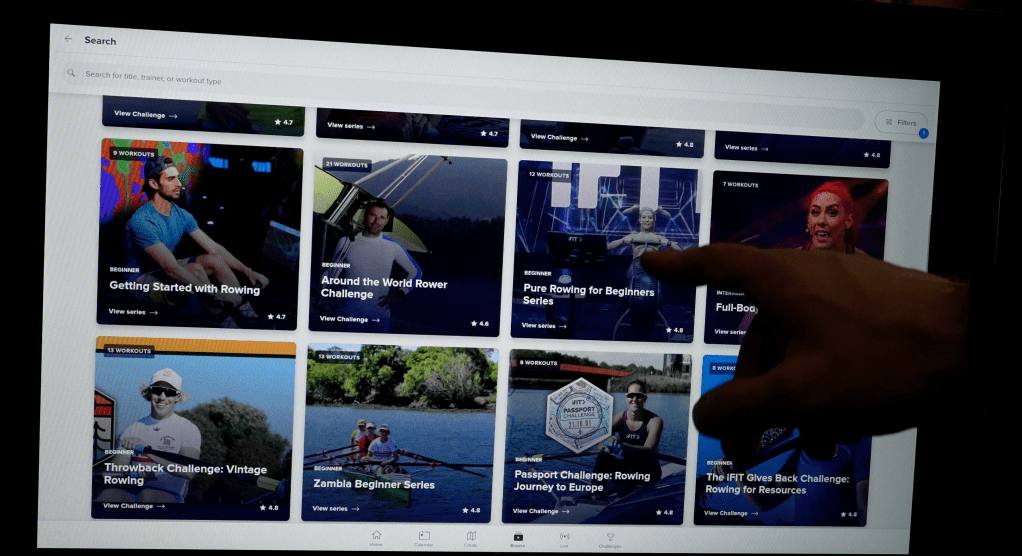 An even bigger issue is that the meter calculation is horribly inaccurate here. For example, let's say you were rowing at a 2:00/500m average pace. You would expect to complete 500m in two minutes, right?
Well evidently, not here. On both the previous and current model of the RW900 Rower, you will complete 500m for every 1 minute and 40 seconds while holding a 2:00/500m average pace. This may sound like a small difference to an inexperienced rower, but it is actually enormous.
I have no clue how this meter calculation bug has gone unnoticed by anyone prior to this review. It is a huge issue and one that I hope can be fixed sooner than later.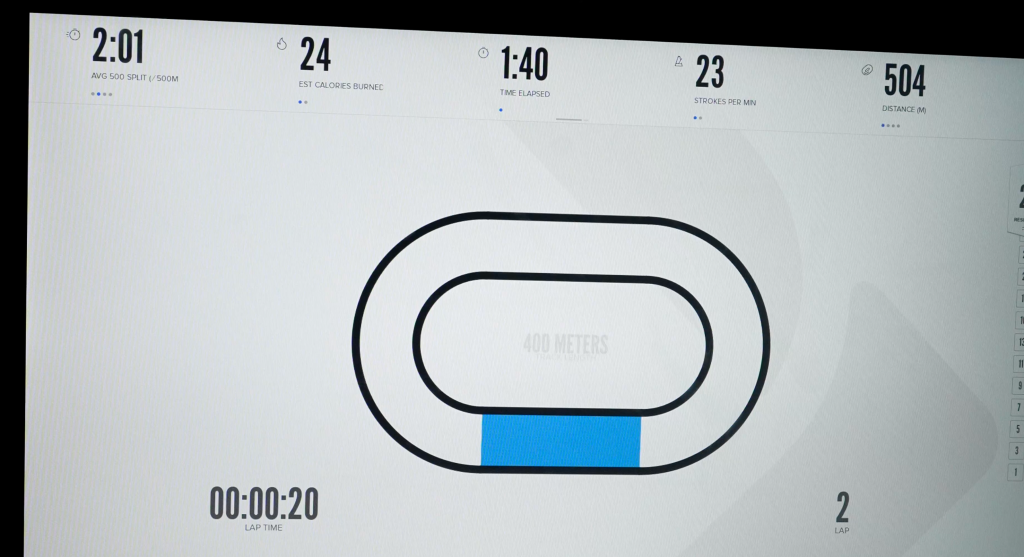 Connect The Watts' Take
While the new NordicTrack RW900 Rower looks great, it functionally falls short. Last year's model may not look as nice, but is overall a much better rower. For now, I would recommend trying to find an older model of the RW900, RW700 or other for iFIT members looking to expand their home gym.
The older RW900 Rower is still available here, but I imagine it will be sold out soon. You can also buy last year's RW700 Rower here.
Related articles:
FTC: We use income earning auto affiliate links. More.